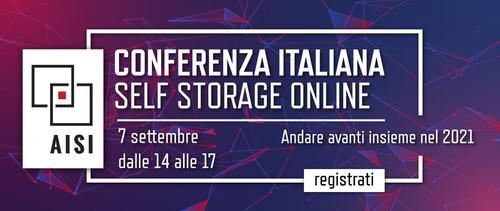 The Italian Self Storage Association welcomes you to participate at the first online Italian Self Storage Conference. The event will take place on Tuesday, 7 September from 2pm CET to 5pm.
This conference is mainly for Italian Self Storage operators as we will discuss topics like standard agreement and insurance that are specific for the Italian market. Nevertheless the conference is not only limited to Italian operators. By giving you an update on the self storage market in Italy we want to make the conference interesting for other European operators also. We are currently working on finalizing the programme, so we will get back to you as soon as possible regarding the speakers and final content.
You do not have to be a member of the association to participate. However we hope to welcome all Italian non-members as a member after the conference. With this conference we would like to show you how important it is to be part of an association and share learnings.
So if you are a member of the AISI, a non-member, or you are having plans to open a facility in Italy, register today.