Social media marketing is becoming increasingly popular but why is it so important? Why should you spend time creating social media accounts for your business and how do you actually make it work for you?
While social media marketing as a whole is incredibly valuable and beneficial to your business growth, your strategy will differ based on which social networks your audience spends their time on. It is all about meeting your target audience and customers where they are and as they socially interact with each other and your brand.
There are a variety of reasons why you should use social media marketing including:
Increase brand awareness
Generate leads and boost conversions
Foster relationships with customers
Learn from competitors
Delivered by Christel Land, this one hour training webinar explores the world of social media marketing in the context of self storage operators and is suitable for anyone who has marketing responsibilities. It may also be beneficial to owners who would like an 'executive summary' of the field of social media marketing.
Content:
• In which context is social media marketing a genuine marketing channel and in which context is it a time-waster?
• The similarities between social media marketing and SEO
• How to create highly engaging, shareable content
• The importance of images and video content and how to get started using these
• Which metrics you should be tracking
• A look at the biggest social media platforms and what specifically to do there to get noticed
• Paid advertising on social media channels
• What can we expect from social media marketing in the near future?
Trainer - Christel Land: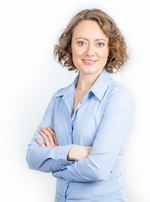 Christel is a popular business coach/consultant and an experienced sales and marketing trainer with extensive experience working in the self storage industry.
When completing her MBA in 2008 Christel conducted research on the recessionary effects on the European self storage market and how companies should adapt their marketing messaging in that environment.
She has worked at a store level, local management level (Operations, Marketing) and central management (IT Manager) at City Self-Storage. She is also certified in various different coaching techniques, has worked as a full time business coach and currently teaches international coaching certifications.